Ferris Park's 50th Anniversary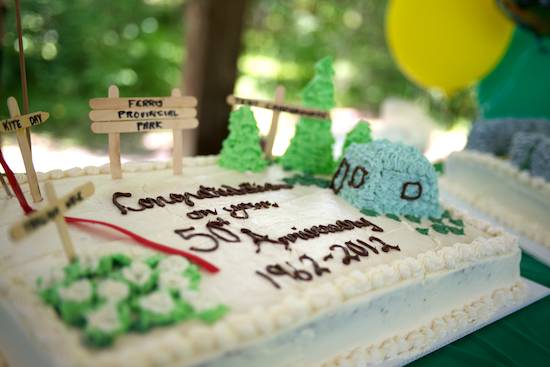 Ferris Park in Campbellford, Ontario celebrated their 50th Anniversary on Saturday.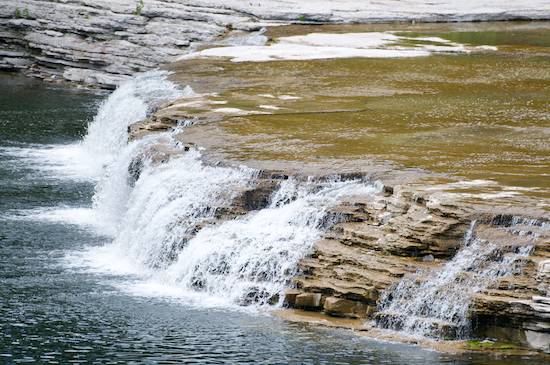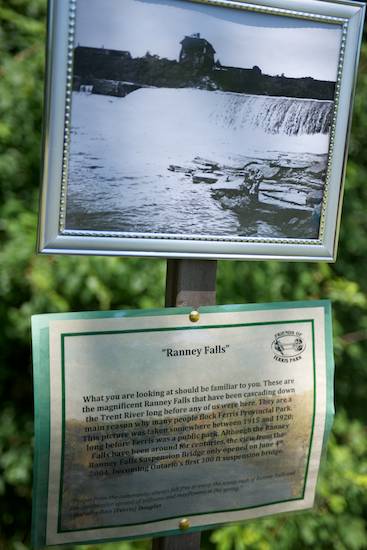 | | |
| --- | --- |
| | Numerous signs were posted throughout the grounds as a tribute to Ferris Park's heritage. Each sign had tidbits about various landmarks such as Ranney Falls, the Suspension Bridge or unique moments that helped to forge Ferris' past. |
| | |
| --- | --- |
| This is a photo from 1962 when Ferris Park first opened (although it didn't become official until 1975). Kathleen Ferris (front and center) donated the Ferris' Woods to the Province way back in 1962 and it has been open ever since. | |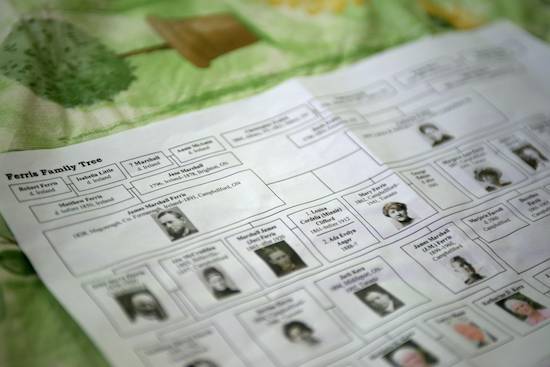 A look at the Ferris Family Tree that is almost fully documented back to late 1700's.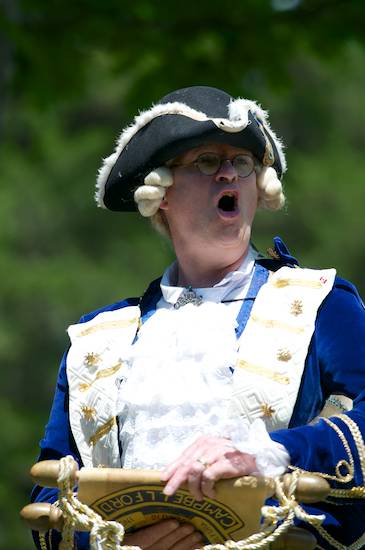 | | |
| --- | --- |
| | Tom Kerr, the town crier kicked off the festivities and welcomed us in traditional style. |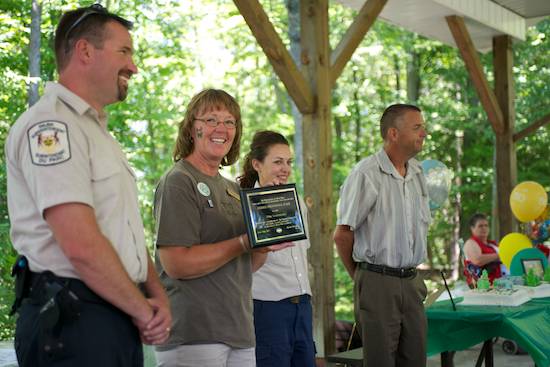 The presentation of the plaque from the Municipality of Trent Hills to commemorate the 50th Anniversary from Mayor Hector Macmillan.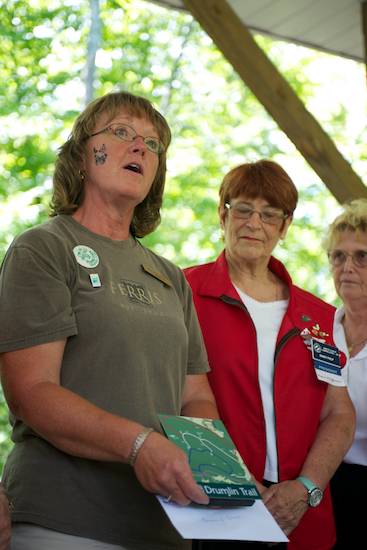 | | |
| --- | --- |
| Barb, President of the Friends of Ferris, shows the new trail marker for the Drumlin trail. New trail markers are also going up on the Ranney and Gorge trails as well as new markers for the Trans Canada Trail which goes through Ferris. The Campbellford Kinettes have also been donating to help build the boardwalk and place plaques. | |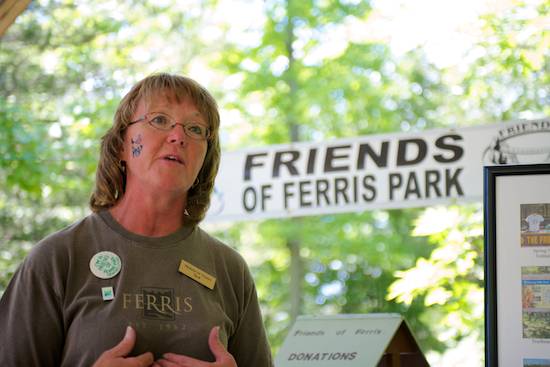 Barb thanked Steve and Doreen Sharpe, two original members of the Friends of Ferris for taking the initiative to say "Hey, we don't want to loose this park". She also thanked the Municipality of Trent Hills who worked with the province to run the park. Fred Ellis received a round of applause for his huge contribution of time to the park over the past 13 years as a volunteer. Barb then extended the thanks to the rest of the Friends who have contributed in their own way as she mentioned that it isn't one person doing all the work, but a group effort. "Never forget the history of what people did to make sure that this park is still here, and that is what future generations will have to continue".



Rob Cunningham, Park Superintendent, manages both Ferris and Presqu'ile Parks and talked about how special Ontario Parks are. He thanked The Friends of Ferris Park for their dedication.

Rob reminisced how places you might have played at when you were young such as a playground, or where you "hunted for frogs" are probably long gone, but Ontario Parks should be here until the end of time.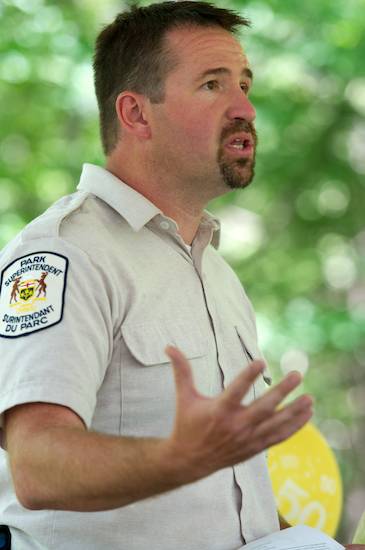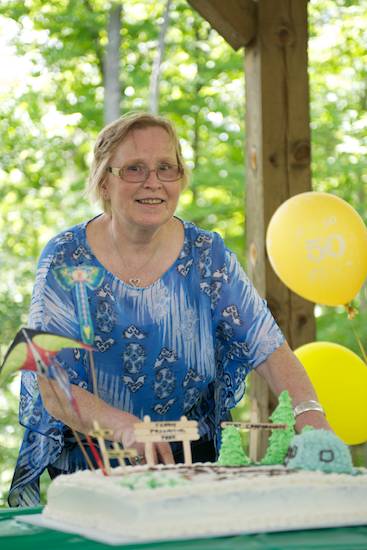 Mary, a member of the Ferris family, grew up knowing Ferris Park as simply "The Woods".

Although the Park's descendents no longer live in Campbellford, Mary said that "The Woods" will always be a part of the family, and thank everyone, especially The Friends of Ferris for looking after the family's legacy.
Evan Holt