The North Face Toronto Store Opens Today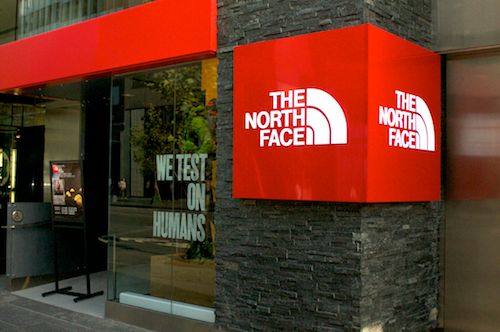 40 years after two hiking enthusiasts decided to follow their passions and open a small mountaineering shop in San Francisco's North Beach neighbourhood, The North Face has opened a store in Toronto.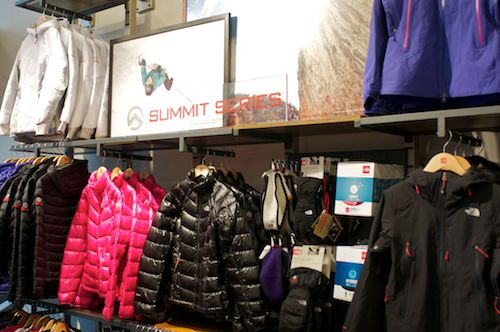 This 37,000 square feet store is located in Yorkville at 151 Bloor Street West, and encased in huge glass windows which show off their latest gear. The North Face believed that Toronto was a great fit for the brand as many locals enjoy the company for the quality clothing for both urban wear and outdoors fun.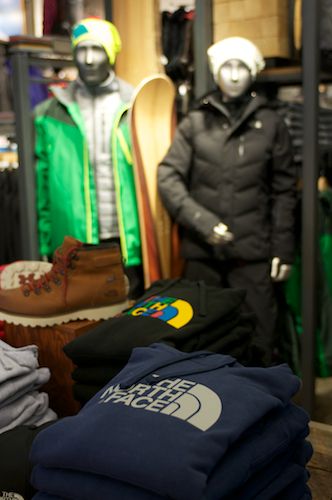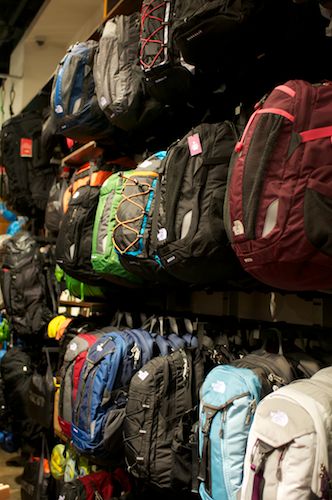 Product Representatives will be at the grand opening all weekend to explain the technology that goes into their clothing and gear. Quebec snowboarder David Carrier-Porcheron will be there to sign posters and there will be a climbing wall for anyone to try out.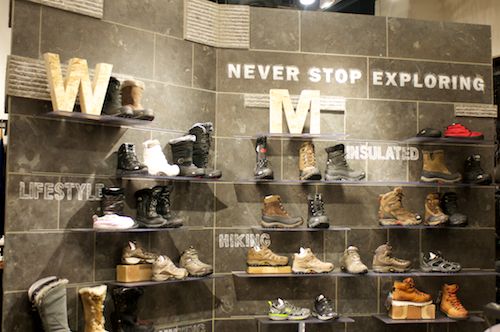 A lot of thought has gone into the design of the store, made with renewable resources such as the numerous wood accents. The designers also had fun with the concept and created nice touches such as the change-rooms which were made with sleeping bags and climbing rope.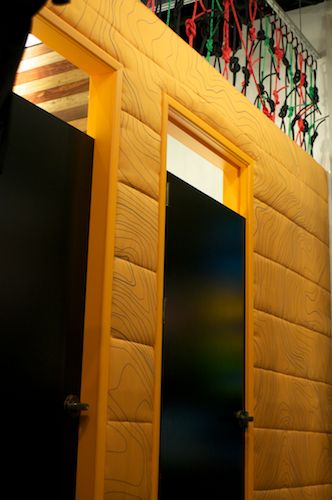 Jayme Fletcher, the store manager hopes you join them for the grand opening which runs from today until Sunday. You can follow The North Face Toronto on Twitter and they are open...
Monday - Friday 10:00am - 8:00pm
Saturday 10:00am - 7:00pm
Sunday 11:00am - 6:00pm
Don't forget to check out our preview of the North Face Store in Yorkdale mall as well!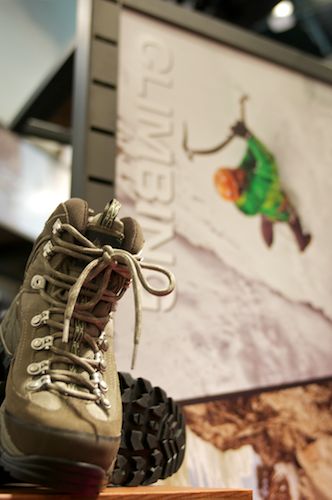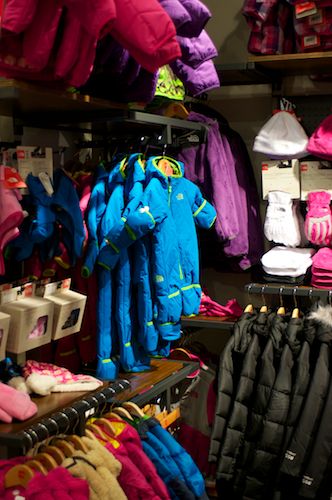 Evan Holt